History of photography review:
Basic camera functions review:
Photoshop Printing Basics:
Photographers Journals:
How to make a professional photo book with Steidl (Preview)
Composition review & tips:
Intro to Lightroom:
Portraits | LensCulture:
"I think a good portrait empowers the subject, and is ultimately a collaboration between the subject and the photographer. Trying to impose too much on the subject o en creates a forced- looking image that the viewer can't relate to. Making a connection and allowing the subject to present themselves to the camera is all you need for a good portrait." Jennifer Murray,
Executive Director, Filter Photo LensCulture Portrait Awards
Powered by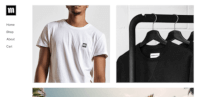 Create your own unique website with customizable templates.